Curso y certificación SCRUMstudy™ Expert Scrum Master Certified (ESMC™)
Calendario
Estamos preparando nuevas convocatorias, déjanos tus datos a través del formulario y te avisaremos en cuanto estén disponibles.
Acerca del curso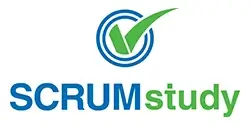 Expert Scrum Master Certified (ESMC™) is the next step for Scrum practitioners to further demonstrate their expertise in Scrum methodology This will test your ability to manage complex Scrum projects and scale Scrum in complex projects involving big project teams, programs and portfolios.
This course is a learning solution created to meet the demands of our customers. The ESMC elements are taught via our comprehensive material. This style of delivery saves you and your company time and money.
This course provides a quality platform for gaining skills, sharing experiences and learning from other organisations while offering the flexibility as to how and when you learn.
The aim of the ESMC course is to:
Familiarize students with the concepts, advantages, and challenges of the Scrum methodology.
Equip students with the knowledge needed to play the role of a Scrum Master in their organizations and help their organizations adopt Scrum methodology. Furthermore, develop an understanding of the other roles in Scrum.
Provide students knowledge pertaining to and can anticipate issues related to the practical implementation of Scrum.
Arm students with the proper tools to address, resolve, and take the lead on Scrum issues in their organizations.
Prepare students for the ESMC™ exam.
Upon completion of the course, participants will be prepared to pass the certification exam:
Expert Scrum Master Certified (ESMC™)
Expert Scrum Master Certified (ESMC™) course is appropriate for professionals who are experts in handling Scrum Teams and want to handle complex Scrum projects, including:
Scrum Masters
Product Owners
Product Managers
Project Managers
Project Sponsors
Program Managers
Portfolio Managers
Software Engineers
Business Owners
Business Analysts, etc
The aspirants should have a minimum of 3 years experience in managing Scrum/Agile projects and have SMC™, SAMC™, and SPOC™ certifications.
To provide an in depth understanding of the role of a Scrum Master in the Scrum framework.
To address issues and challenges faced on a day to day working as a Scrum Master.
To prepare the participants to be effective Scrum Masters and coach people in Scrum.
Agile and Scrum Overview
Selling Scrum
Scrum and Top Management
Scrum and Middle Management
Scrum and Team Members
Customer (Value) – Overall Cost, Time, and Business Benefits
Getting Ready for Scrum
People Awareness and Acceptance
Process Adoption Patterns, Waterfall to Scrum
Enterprise Scrum
Distributed Teams in Scrum
Special Topics
Fixed Price Sprint
Scrum in Non Software Projects
Official SCRUMstudy documentation.
Solicita información
CAS TRAINING, S.L.U. , le informa que la finalidad del tratamiento es atender a su solicitud de información, reclamación, duda o sugerencia que realice sobre los productos y/o servicios ofrecidos, así como para mantenerle informado de nuestra actividad la gestión de la relación que nos une, la prestación del servicio contratado, así como el envío de información que pudiera ser de su interés sobre nuestros servicios formativos y de consultoría de negocio.
Podrá retirar su consentimiento y ejercitar los derechos reconocidos en los artículos 15 a 22 del Reglamento (UE) 2016/679, enviando un correo electrónico a rgpd@cas-training.com, adjuntando copia de su DNI o documentación acreditativa de su identidad. Puede solicitar más información rgpd@cas-training.com o www.cas-training.com.
Si no has encontrado lo que buscabas, prueba buscar tu curso o certificación aquí