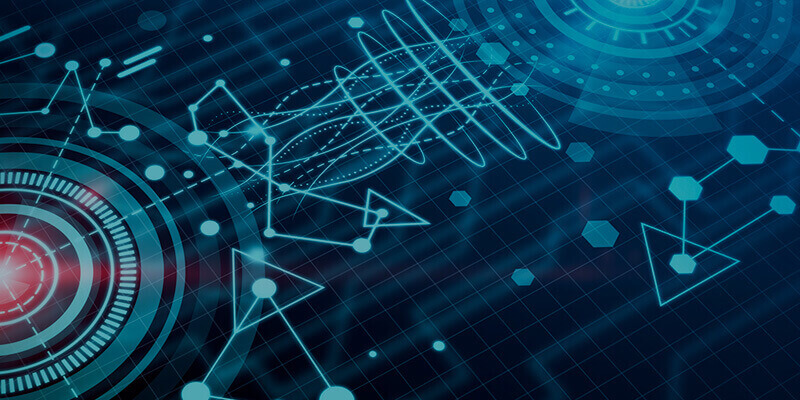 AWS Certified
Exam preparation
Acerca del curso
La arquitectura en AWS es para arquitectos de soluciones, ingenieros de diseño de soluciones y desarrolladores que buscan una comprensión de la arquitectura de AWS. En este curso, aprenderá a identificar servicios y funciones para crear Soluciones de TI resilientes, seguras y de alta disponibilidad en la nube de AWS.
Las soluciones arquitectónicas difieren según la industria, los tipos de aplicaciones y el tamaño de la empresa. Los instructores autorizados enfatizan las mejores prácticas utilizando el marco de buena arquitectura de AWS y guían a través del proceso de diseño de soluciones de TI óptimas, basadas en escenarios de la vida real. Los módulos se enfocan a cuenta seguridad, redes, cómputo, almacenamiento, bases de datos, monitoreo, automatización, contenedores, arquitectura sin servidor, servicios perimetrales y copia de seguridad y recuperación.
Próximas convocatorias
Fecha
Duración
Turno
Horario
Modalidad
06 de junio, 2022
3 días
Mañana
08:00 a 15:00
Aula Virtual
Arquitectos de soluciones
Ingenieros de diseño de soluciones
Desarrolladores que quieran comprender la arquitectura de AWS
Identificar las prácticas básicas de arquitectura de AWS
Identificar servicios y características para crear soluciones de TI resistentes, seguras y de alta disponibilidad en la nube de AWS
Aprenda el proceso de diseño de soluciones de TI óptimas mediante el AWS Well-Architected Framework, basado en escenarios de la vida real
Explore los servicios de AWS para la seguridad de las cuentas, las redes, la informática, el almacenamiento, las bases de datos, el monitoreo, la automatización, los contenedores, la arquitectura sin servidor, los servicios de borde, y las copias de seguridad y recuperación
Haber completado la formación sobre AWS Cloud Practitioner Essentials de manera presencial o digital
Tengan conocimientos prácticos sobre los sistemas distribuidos
Familiaridad con los conceptos generales sobre redes
Familiaridad con el direccionamiento IP
Conocimientos prácticos sobre las arquitecturas de varios niveles
Estar familiarizado con los conceptos de informática en la nube.
Documentación del curso Architecting on AWS
Formador Certificado por AWS
Más de 5 años de experiencia profesional
Más de 4 años de experiencia docente
Profesional activo en empresas del sector IT
Preparación para el examen:
Exam Readiness: Solutions Architect - Associate
Este curso te prepara para la certificación de AWS Certified Solutions Architect - Associate
Modulo 0: Introductions & Course Map review
Welcome and course outcomes
Modulo 1: Architecting Fundamentals Review
AWS Services and Infrastructure
Infrastructure Models
AWS API Tools
Securing your infrastructure
The Well-Architected Framework
Hands-on lab: Explore Using the AWS API Tools to Deploy an EC2 Instance
Modulo 2: Account Security
Security Principals
Identity and Resource-Based Policies
Account Federation
Introduction to Managing Multiple Accounts
Modulo 3: Networking, Part 1
IP Addressing
Amazon Virtual Private Cloud (VPC), Patterns and Quotas
Routing
Internet Access
Network Access Control Lists (NACLs)
Security Groups
Modulo 4: Compute
Amazon Elastic Cloud Compute (EC2)
EC2 Instances and Instance Selection
High Performance Computing on AWS
Lambda and EC2, When to Use Which
Hands-On Lab: Build Your Amazon VPC Infrastructure
Modulo 5: Storage
Amazon S3, Security, Versioning and Storage Classes
Shared File Systems
Data Migration Tools
Modulo 6: Database Services
AWS Database Solutions
Amazon Relational Database Services (RDS)
DynamoDB, Features and Use Cases
Redshift, Features, Use Cases and Comparison with RDS
Caching and Migrating Data
Hands-on Lab: Create a Database Layer in Your Amazon VPC Infrastructure
Modulo 7: Monitoring and Scaling
Monitoring: CloudWatch, CloudTrail, and VPC Flow Logs
Invoking Events
Elastic Load Balancing
Auto Scaling Options and Monitoring Cost
Hands-on Lab: Configure High Availability in Your Amazon VPC
Modulo 8: Automation
CloudFormation
AWS Systems Manager
Modulo 9: Containers
Microservices
Monitoring Microservices with X-Ray
Containers
Modulo 10: Networking Part 2
VPC Peering & Endpoints
Transit Gateway
Hybrid Networking
Route 53
Modulo 11: Serverless Architecture
Amazon API Gateway
Amazon SQS, Amazon SNS
Amazon Kinesis Data Streams & Kinesis Firehose
Step Functions
Hands-on Lab: Build a Serverless Architecture
Modulo 12: Edge Services
Edge Fundamentals
Amazon CloudFront
AWS Global Accelerator
AWS Web Application Firewall (WAF), DDoS and Firewall Manager
AWS Outposts
Hands-On Lab: Configure an Amazon CloudFront Distribution with an Amazon S3 Origin
Modulo 13: Backup and Recovery
Planning for Disaster Recovery
AWS Backup
Recovery Strategies
Solicita Información
CAS TRAINING, S.L.U. , le informa que la finalidad del tratamiento es atender a su solicitud de información, reclamación, duda o sugerencia que realice sobre los productos y/o servicios ofrecidos, así como para mantenerle informado de nuestra actividad la gestión de la relación que nos une, la prestación del servicio contratado, así como el envío de información que pudiera ser de su interés sobre nuestros servicios formativos y de consultoría de negocio.
Podrá retirar su consentimiento y ejercitar los derechos reconocidos en los artículos 15 a 22 del Reglamento (UE) 2016/679, enviando un correo electrónico a rgpd@cas-training.com, adjuntando copia de su DNI o documentación acreditativa de su identidad. Puede solicitar más información rgpd@cas-training.com o www.cas-training.com.